Celebrating work anniversaries is a great way to show your colleagues that they are appreciated. But it's about more than an excuse for an office cake delivery.
Showing your teammates that they're valued, also boosts retention and happiness in the workplace. Gallup reports that employees who don't feel adequately recognised are twice as likely to say they'll quit in the next year
New jobs are like new relationships. You give it your all welcoming the new starter, but as time goes on your less attractive habits start to show. That temperamental printer goes from an excuse to have a chat whilst you wait, to the reason you're late for meetings. Before you know it you're squabbling over who drank the last of the oat milk.  
The honeymoon period for a new job isn't as long as you might think. A Department of Labor study in 2016 found the average length of tenure with a current employer to be 13 months. That's why it's so important to celebrate work anniversaries and milestones. Maritz reports that employees at companies that did this stayed on average two years longer than those without.  
As with many things around the office, it normally falls to the office manager or PA/EA to organise these celebrations. But rather than a last-minute card and a quick collection around the office, why not try one of these to make your teammate feel special.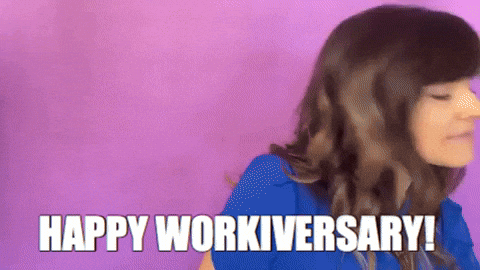 Create a Video
This could be a showreel of their best moment at the company. It could show pictures from past work parties, including those embarrassing dance floor snaps. If you're a smaller team or you have a little more time, why not get everyone to record a message for them. Ask them about their favourite memory of working together or what they've learnt from that person. This also works really well for remote teams as everyone can just send something in on from their phones for one person to edit. Get creative and have some fun. 
Achievement Timeline
Remember 'this is your life'? Why not use the spirit of this to create a timeline of all their biggest accomplishments or a scrapbook. You can create a customised achievement timeline and have it printed as a personalised gift. It's easy to forget the things we've achieved over the years and this serves as a great reminder. 
Send them on an experience 
For those who are celebrating smaller anniversaries, say below 3 years, this is a great way to reignite their interest in a skill or topic. It could be leadership coaching, a career mentor, improv classes to improve their confidence or pottery for creativity. These are the sort of things we're unlikely to gift ourselves. You'll be offering them something special and the organisation might get something out of it too – even if it's just a flimsy mug. For those a little longer in their tenure, try something special like a weekend glamping trip, spa break or a wine tasting course. If you're feeling generous you could cover their plus one as well. Fingers crossed they pick you!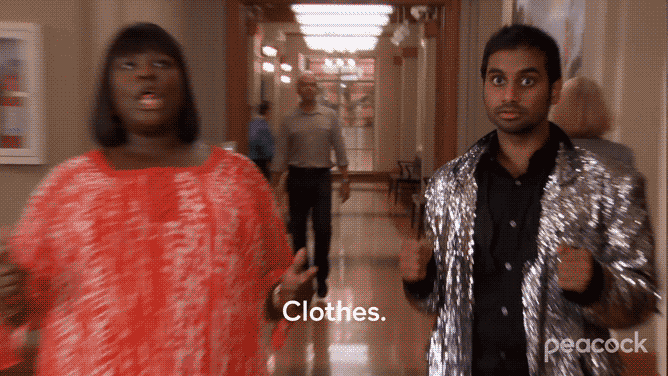 Take them to lunch or drinks
Let them pick their favourite spot for lunch or local bar for drinks and have their manager or team take them out. If you have a few tenures at once you could arrange a group trip to mini-golf or art class. If you want to keep things simple, a nice lunch at the office's favourite spot can be a great way to say thank you. 
Let them eat cake
You didn't think we'd miss this one? Nothing says office celebration like a slice or two. Find out your teammates favourite cake and make sure you've got it coming that day. A cuppa or cocktails and a slice are a great low-key way to celebrate with the whole team. If you have a larger company, why not arrange one cake celebration for a group? You can preorder monthly cakes to round-up your celebrations. Don't have work anniversaries every month… well, we're sure you can think of an excuse for cake anyway. 
If your team is working remotely, don't let anniversaries slip past. If they live in London you can deliver a whole cake to their house. If you're based outside of the capital why not try a postal treat instead?