Lucy Chamberlain is a support staff guru, award-winning speaker and certified coach. For the past 22 years, she has worked closely with assistants helping them find workplaces that they can thrive in. Lucy started C&C Search to create a different kind of recruitment agency, one that would support individuals in securing a fulfilling career rather than just a job. 
We caught up with Lucy to hear her top tips for PA/ EAs and Office Managers. We chatted about climbing the career ladder, workplace culture and securing yourself a seat at the leadership table. 
What inspired you to create your additional arm to C&C Search the C&C Academy? 
The Academy has been an absolute passion project of mine. Over the last few years, I've been fortunate to speak across Europe and work with organisations on their support staff strategy. I've also undertaken my own personal training and development to become a qualified coach and trainer. I knew that there was an opportunity to bring these two together. The Academy is built on my knowledge, experience and passion to develop and empower support staff so they could reach their full potential.
How can assistants and office managers have a positive impact on company culture? 
Assistants are the heartbeat of any organisation and as a result, their energy, attitude and commitment directly impact on the wider environment. More and more we are seeing assistants tasked with maintaining morale or providing the team with the special touches needed (like workplace celebrations) for the individuals to feel valued.
How can PAs and EAs progress at work and move up the career ladder? 
The EA and PA role is a title that we should be proud of. I don't think it's necessarily about moving up in a role as much as it is about the evolution of the role.
First, they need to make sure that they are investing in themselves. They should be constantly learning, developing and growing. That way they have the inspiration and input to see opportunities for adding more value within their role. 
Secondly, to be able to get a seat at the leadership table, it's critical that assistants find their voice. They need to be asking the right questions, being intellectually curious and commercially capable. This means understanding the business that they work for as well as the business objectives and how their role fits into achieving those objectives. Grabbing the opportunity to take on additional projects where possible and asking to attend the relevant meetings will truly open up the opportunities to take that seat at the table. 
At the end of the day, job title means nothing, it's all about personal growth and fulfilment that brings professional satisfaction.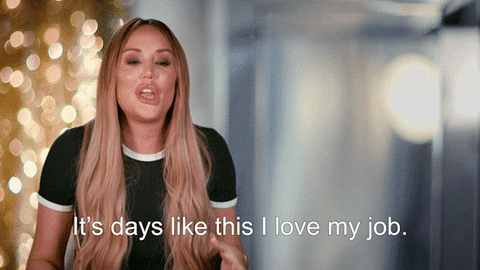 What are the 5 most important skills of a successful PA, EA or Office Manager? 
Curiosity, empathy, execution, commitment and adaptability.
What 5 things should a PA, EA or Office Manager do every day to be better at their job? 
Plan, horizon scan, communicate, ask questions, seek out opportunities to make an impact.
How can support staff best manage their stress levels? 
Carving out time for decompression and relaxation is critical for this profession. This means ensuring that there is at least half an hour carved out just for the individual a day to allow them to meditate/exercise/take a bath anything where the opportunity to clear the mind and focus on the self is enabled.
Imposter syndrome gets to the best of us. Any tips for managing the inner critic? 
For me managing my inner critic has been a long process. One tool I've used is focusing on my inner cheerleader to drown out my inner critic. Also try, giving your inner critic a name and acknowledging that thoughts are not facts is also really useful for questioning your inner critic. Acknowledging it but calling on your inner cheerleader is essential!
With furloughs and work feeling a little uncertain, what can assistants and office managers do to make themselves indispensable at work? 
If you are currently on furlough make sure that you are keeping in touch with your team and your executives make sure that you are also keeping up-to-date with what's happening in the organisation. Look at ways where you might be able to add additional value when you return. Consider highlighting these if it feels appropriate to your executives.
What is your dessert island cake or bake? 
If you could share a slice with anyone in history (celeb or not) who would be and why? 
I have just read becoming by Michelle Obama. She is my hero of the moment, so for me, it would have to be Michelle!