Navigating your way around meeting snacks can be tricky business. For anyone who has chomped down on a cherry tomato, only to projectile pip down your white shirt  – we are here for you.
But free snacks are the only thing that motivated you to get to that dreaded meeting – now you have to fill your plate (or notepad) strategically. How will you get it all in your mouth without showing your true colours? Here are four things to avoid and four things worth filling up on.
Meeting snacks to avoid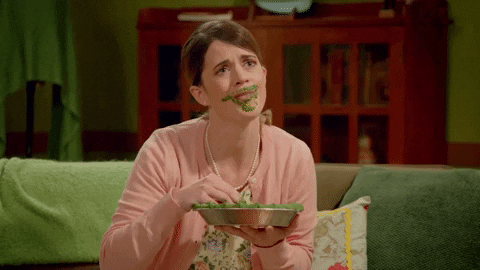 ❌ Croissants
So cute, so Parisian…. until they shatter into a thousand elusive flakes at first bite. Say au revoir to your smart black outfit and bonjour to pastry dandruff in the crevices of your scarf.
❌ Sandwiches
It's a cruel fact of life that one full-sized sandwich looks excessive in a triangle format. You end up settling with three miniature sarnies so not to appear greedy, knowing full well you cheated yourself out of a decent lunch.
❌ Chewy/ boiled sweets
Is there any less enjoyable way to eat fruit salad than frantically chewing it into oblivion before it's your turn to speak.
The best meeting snacks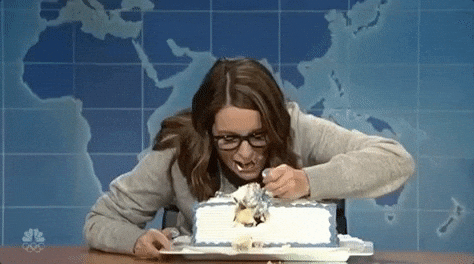 😋 Grapes
Boring, yes a little. But these are perfectly sized for a quick snack to keep you going that are fresh and easy to eat. Make sure you go seedless and why not pick them off the stem and give everyone individual pots?
😋 Cake
Well, of course, we think cake is the best meeting snack. Use cutting and grabbing a slice as the perfect ice breaker before getting started. Trying to impress a client or celebrating the business? Why not try branded cakes or cupcakes? Get a good-sized slice at the start of the meeting and nibble throughout.
😋 Mini snacks – think picnic
Okay, this one is wide-ranging. The most important part of meeting food is to keep you alert and stop you from getting sluggish. It needs to be something you can quickly eat without making a mess, coughing or getting stuck in your teeth, when it's your turn to answer a question. Think carrot sticks, mini cocktail sausages, cheese and pineapple sticks. Anything that's easy to eat. Also tiny food is cute. Fact.
Make sure there is plenty of tea, coffee and water ready to go, unpack your CakeDrop and you're ready to boss this meeting.