Cookie & cuppa, is there a sweeter alliteration? If you're hosting a virtual meeting these boxes are about to save the day.
Whilst some of us may be heading back into the office the odd day or two, most teams are still predominantly remote. Now we're not suggesting cookies for every meeting, great as that would be, but an imposed coffee or tea break can be an excellent way for employees to reconnect and destress. 
Working from home has removed those moments of serendipity, the movie chat at the printer, the commute complaints as the kettle boils, the brilliant idea thought-up over a slice of cake. Reintroducing virtual coffee breaks can be a great way to boost camaraderie and keep company culture alive when your team isn't all together. 
If you're planning a virtual coffee break, we have some ideas for making them a little more fun below, but first let's tell you more about our meeting must-have: the cookie & cuppa box. 
What's in the coffee break box? 
Each cookie & cuppa box contains 4 x freshly baked cookies with flavours including: 
White chocolate and raspberry

Chocolate chunk

Peanut butter and chocolate chunks

Mixed box (if you're ordering more than 6 boxes in total)
AND you get your choice of cuppa of course. Pick between a tube of Quokka Coffee or Nemi Teas – we've got chai, early grey, decaf, the works – then you get a postcard with a personalised note for some workplace inspiration. 
If you've read our blog about postal cookies, then you know that these are big treats with a chewy texture and crunchy edge. Do you dare dip them? It's up to you. But trust us, they'll be delicious no matter what. Imagine the delight of getting your tea break box delivered in the morning, knowing that later that day (if you have any restraint) you'll be tucking into a hot brew and a gooey cookie with your teammates – WITHOUT having to share or feel self-conscious about the pile of crumbs in your lap. 
But what do you do on a virtual tea break, apart from eating your cookie & cuppa box? Here are some suggestions. 
Pretend you're on MasterChef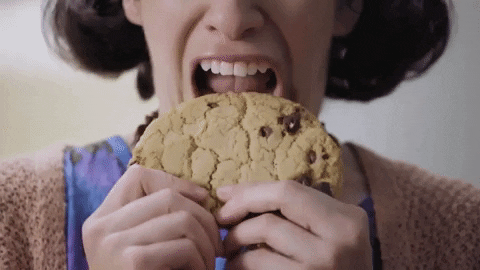 I like the buttery biscuit base. Take turns to sample your cookies and compare tasting notes. Yes, it's silly, but it beats opening another excel sheet. Have you all got that same cookie & cuppa box combo? Compare what you've got or – if you have more time on your hands – challenge your teammates to pimp their coffee break (as if it can get better). Maybe it's adding whipped cream to the coffee or a scoop of ice cream with the cookie. Make that virtual coffee break even more extra and see who's the best chef. Remember to share your pictures with us. 
Skill swap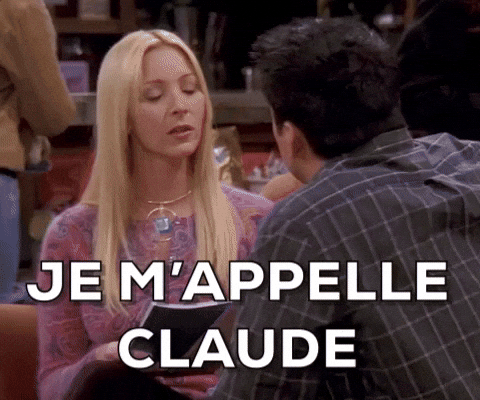 Is someone on your team a tech whiz, great with languages or a secret poet? Find out what skills your team have and ask them to each host a skill swap session. Try and keep groups small so they're free to ask questions and rotate the skills leader each week or month. 
Book club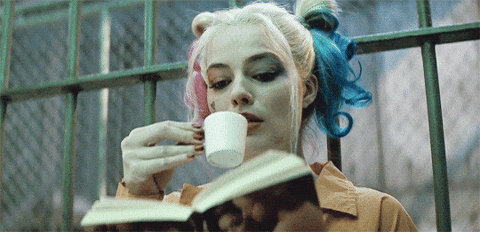 Is there anything better than a good book and brew… maybe adding a cookie in there as well? Book clubs are a great way to get people thinking and talking about different topics. It doesn't have to be just literary classics, you could look at important themes like diversity, or hook it onto a national event like Pride in June. Send the cookie & cuppa box out to each member of the club and gather around for book chats. 
Getting to know you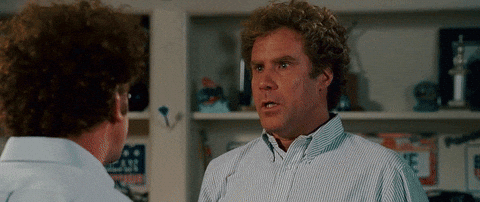 New starters joined during lockdown? Perhaps your team could do with getting to know each other better. Set teammates up in pairs for virtual breaks and assign them an interactive whiteboard. If you use Gmail try Jam Board if not you could use Miro. 
Set a list of questions for the pair to find out about each other, such as 3 things they have in common, their favourite film, which cookie flavour is their favourite and have them create a colourful whiteboard filled with information. Drop-in pictures, quotes and lists and before you know it, you'll have made a collage of personalities. Share the finished boards with the rest of the team to help everyone get to know each other. 
Virtual tea and coffee breaks are a great way to reconnect your team. Sometimes it might just be 5-minutes with a cookie & cuppa box to talk about their week and how they're feeling, other times you might want something more structured and interactive like the above. The important thing to remember is this is a time to stop looking at emails, unwind the mind, get creative or talk about any problems you might be facing. 
Make those virtual coffee breaks that bit sweeter and show your employees you're thinking of them with a cookie & cuppa box – it'll be the talking point of the week.