Letterbox cakes are quite frankly the best post. Is there anything more exciting than the thud on the doormat as that anticipated package arrives? When you know it's too heavy to be bills or the local pizza menu it must be a brownie delivery. 
You rush to the front door sweep them off the ground and try and control yourself so you don't tear open the box and devour the lot there and then. Better yet, when you didn't know they were coming and open a surprise delivery of letterbox brownies and marvel at what angel sent you such a gift. Get the kettle on – it's going to be a great day. 
Letterbox gifts aren't just for your best friend's birthday, let's face it we could all do with a pick-me-up at the moment, whether that's getting yourself a treat, brightening your colleagues day or reminding a client you're still there, even if you're not in the office. We want to make sure that cake culture doesn't disappear in these strange times, so you'll have noticed we've been adding more postal treats to our online shop. We're working with our brilliant independent bakers to get cookies, treat boxes and brownies delivered across the UK. Whether you love salted caramel, classic choc chip or are feeling wild and want a red velvet blondie – we've got you covered. Here's our full list of brownie flavours: 
Just in case you need an excuse to order some of our postal brownies, here are a few:
Brownie delivery to say thank you
Why send a thank you card, when you can send cakes? Maybe your friend organised an amazing surprise (zoom) party, picked up your groceries when you were isolating or a colleague helped you meet that last-minute deadline. Letterbox brownies are a great way to send a surprise that's not going to get abandoned on the doorstep, or trapped in the sorting office. Gone vegan or need gluten or dairy-free? We've got wheat-free brownies with hazelnuts and vegan choc-chip brownies. 
Letterbox gifts for birthday surprises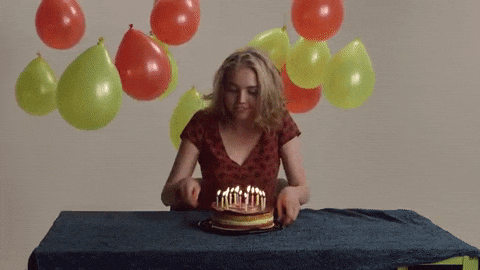 Just because you're not in the office doesn't mean you should miss out on your birthday CakeDrop. Remind your team that even though you might not be huddled around one of our cakes, they can celebrate from their home with postal brownies. Why not do a monthly celebration by getting brownie deliveries to everyone with a birthday that month, or the entire team, then gather on a video call to eat your brownies and celebrate together? For those (strange) individuals who don't love a brownie, try sending personalised stamped cookies.
Work anniversaries with a cakey surprise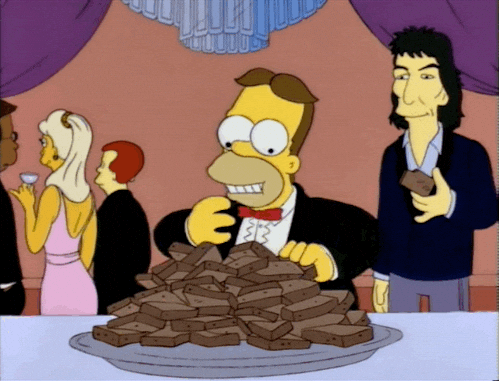 Celebrating work anniversaries is important for workplace culture, inclusivity and staff retention. With many of us working from home, it can be easy for these days to slip by. But they shouldn't, in fact when your team are literally disconnected, it's more important than ever to keep the spirit of togetherness alive. Don't let the day be marked by a last-minute email or group Slack. Send them a letterbox cake to mark the day and let them know they are valued.  
Letterbox blondies for your hard at work team 
Did your team just nail a big pitch? Perhaps they've all been working extra hard balancing WFH with family life? Maybe they've helped pivot the business during this strange time and deserve some praise. Normally you'd take the team for a special lunch, instead, why not send them all their own letterbox blondies or postal brownies and get them together online for a celebration tea-party? If you want to make it after hours swap the tea for bubbles. 
Postal brownies because you deserve it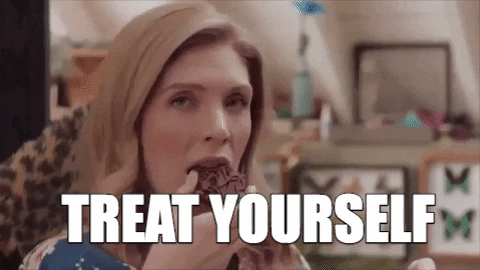 If you're an office manager or in any sort of support role, 2020 has been tough. To be honest, it's been tough for most of us. Go ahead and treat yo'self. Send yourself a box of brownies in the post and give yourself a pat on the back. Worried you'll eat the whole box in one sitting? Firstly, we wouldn't judge you for that, but you can also freeze your brownies individually so that you've got some emergency brownies ready to go whenever you need them. Yes, it is a need.
With so many reasons to get a brownie delivery for yourself, your team or family and friends the only decision left to make is which flavour? 
You would be amazed by what you can give up, lose, or break, and yet still be a person who gets happy over brownies. – Augusten Burroughs