Hana Gray is a productivity and office management pro. She's the founder of The Office Management Portal (OMP) a unique, specialist office and facilities management resource hub. It provides support, advice and networking events for administrative professionals.
We caught up with Hana to talk about her top tips for office culture and productivity. As well as how to make your office environmentally friendly and, of course, cake.
What inspired you to start The Office Management Group (The OMG) and the OMP?
I believe that offices and office professionals are the driving force behind any business, large or small.
The spark for management and training began in my first job, where I moved from secretary to managing an IT roll out amongst all branch secretaries. Having recognised this passion, I started Black & White Office Consultancy. 
Clients were often asking for extra help and advice on things like supplier recommendations and templates I had created.  It hit me that an online space would be the perfect place to share all my knowledge and information. I could include contacts and templates I've grown and developed over my career in office management.
There seemed to be plenty of resources out there for the assistant profession such as PA clubs and events but yet, very little (actually, nothing!) for office managers. I wanted to fill that gap and that's how The Office Management Portal was born!
How can an office manager support the culture of the workplace? 
Office managers have such a pivotal role in embedding and driving the culture of a business. I believe it's really important and a fundamental part of their role.
Most of the time they'll be one of the main points of contact for new joiners and generally the day to day issues and requirements within a business. They're also responsible for managing the office environment and it has to work well in order for the business to work and people to come together effectively. Let alone the in-house company events (like birthdays) that usually fall into their laps too!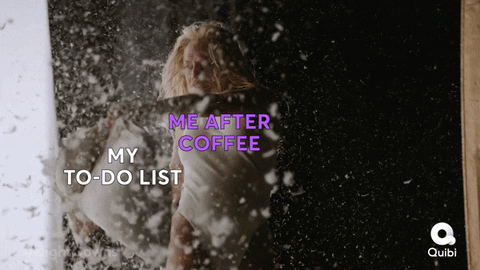 What is the most invaluable thing you do to stay on top of your to-do list?
Re-assessing each day and night. I am a lists person, with paper and pen. The old fashioned way and I don't think any app will ever replace that for me. It is a way of getting it out of my head and onto somewhere where I know it's safe. I create a list on email too if I need to, simply titled "TTD or TTD Monday" and then list it out there, giving myself fairly realistic goals to achieve for that day.
How can office managers help to ease the opening of offices after lockdown?
By being prepared. The best advice I can give them is to go in, be safe when doing so. Do it alone, or with a member of your team, and walk around (take your time) look at all aspects in relation to the advice from the government. Do your risk assessment off the back of this and then do a trial week or two at least with a few members of staff before you open the doors up fully.
Any tips for office managers who are working remotely?
Stay connected. Office management can be such an isolating role at times because they're often the only ones doing the job in their business, and it's so varied that no one fully understands what they do. Keeping in touch with their business, individual members of the team, their manager etc. is crucial. Also try to connect to others in similar roles, it will be beneficial to them as they can learn and share with other professionals.
Why is it important to build networks between office managers?
It's a very demanding position to be in at the best of times and draining at the worst of times. Without a network, people feel a sense of unappreciation and being undervalued. Our mission is to empower these professionals through the resources, support and advice we share, and by connecting them with one another either virtually, or physically if possible at our London-based events and exhibitions. I just wish I had this access when I was growing up through the office management career ladder!
You plant a tree for every new member of the OMP. Is sustainability a big part of your ethos?
Yes! We're also a plastic free household. I wanted to do something in the business that supported my personal values to make a change.
The trees were something that was easy to set up, and it means that the emissions generated from using the internet (e.g. to access The OMP) can in some way be off-set by our trees.
If any office managers are looking to be more sustainable, there are some great initiatives and support out there. For example, remanufactured furniture, recycling and donating furniture when you no longer need it — these both have a huge impact on our footprint.
Then looking at smaller things like plastic usage, what can you reduce or cut out altogether, how is your waste handled? How are staff responding to initiatives and what is their appetite to be greener? There's so much more than can be done (and that needs to be done) collectively, globally.
If you could share a slice of cake with anyone who would it be and why?
I have always admired Victoria Beckham and Shonda Rhimes. I love Shonda's TV programmes (Greys – OMG!) So I would love to tap into her brain. And Victoria Beckham, she is widely criticised but I think a lot of that is envy. She has built an empire and a gorgeous family and is now an incredibly successful and well-respected businesswoman. Although, yes she was a Spice Girl, it's definitely not related to that!!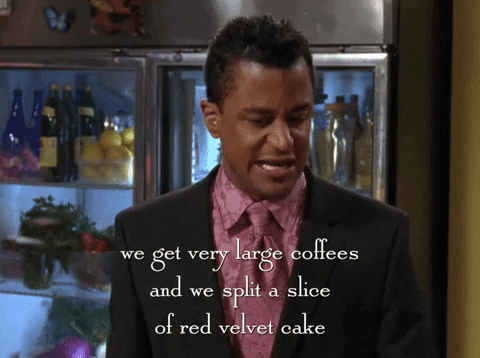 What would your dessert island cake be?
Red Velvet. I think they're just scrummy and actually, now  I really want one… I'm going online to order.